Welder
​Welder & Coded Welder
​
Welding is a skilled role that can be based either within a workshop environment or based on site. As a Welder there are various types of welding methods available these include:
MIG Welding - Gas Metal Arc Welding (GMAW)

TIG Welding - Gas Tungsten Arc Welding (GTAW)

Stick Welding - Shielded Metal Arc Welding (SMAW)

Flux Core Welding - Cored Arc Welding (FCAW)

Positional Welds ASME IX & 6G
​
Welding is separated up into different positions. To become a coded welder you will need to be coded in these positions prior to working on a project, this will be based on a pre-approved process for the project usually completed by the project manager within the engineering company.
​
Plate Welding
​
In plate welding there are 4 positions
– 1G (Flat Welding Position).
– 2G (Horizontal Welding Position).
– 3G (Vertical Welding Position).
– 4G (Welding Position Overhead or Overhead)
​
​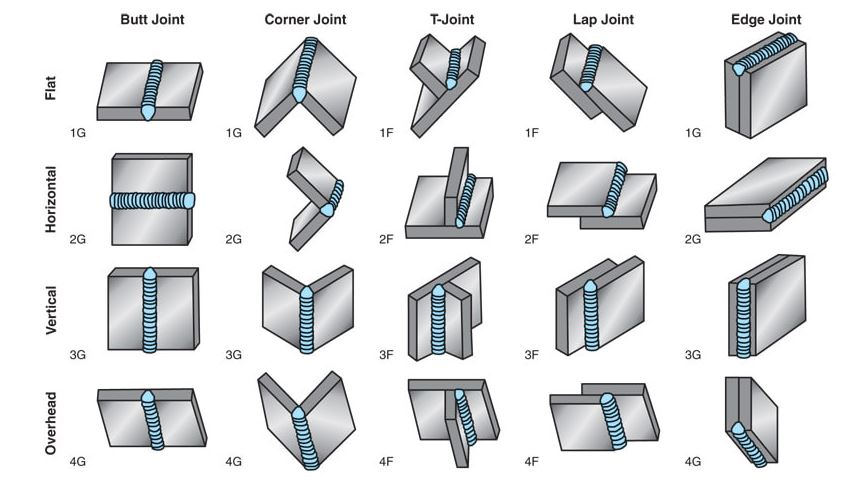 ​
Pipe Welding
​
In pipe welding there are additional positions and complexity to be taken into account they are as follows:
1G Pipe Welding (Horizontal Pipe & Horizontal Welding Position).

2G Pipe Welding (Vertical Pipe & Horizontal Welding Position).

5G Pipe Welding(Horozontal Fixed Pipe & Vertical Welding Position).

6G Pipe Welding(45 degree Fixed Pipe)
​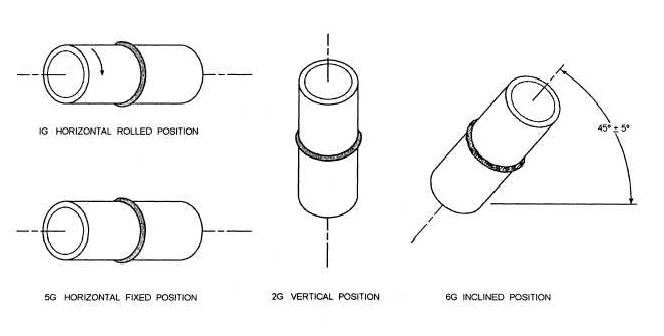 ​
6G welders are in the highest demand and are highly skilled welders, some contractors will complete their own ASME IX or BS EN test, however most contractors will complete a weld test prior to the start of each project. By completing a 6G weld test this will cover you for all of the other positions as well.