Recruitment Technology
​
Why its important
From our recruitment specific website built with candidate attraction and the candidate journey in mind through to our recruitment telecoms provider that is fully integrated with our GDPR compliant industry leading CRM, to the best in class interview software. At perfect Path Recruitment we have leveraged technology to be at the forefront of our industry. This is to ensure that no stone is left unturned when looking for your next hire. On top of what you would expect from a recruitment business we have partnered with leading technology providers to give you and our candidates the best recruitment experience.
Below we have gone into more detail of our industry leading video interviewing software, however if you would like to know about the technology we use to attract the best candidate don't hesitate to get in touch on 03300 43 43 76.
​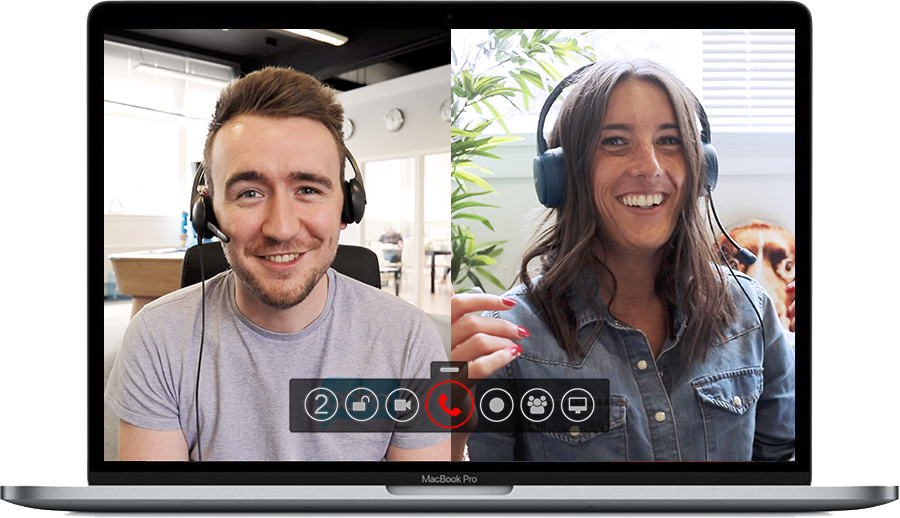 ​
Video interview - Whats in it for you?
​
2 key benefits of our platform are:
50% reduction in time to hire

up to 70% increase in interview to hire ratio
Through negating the need to complete a telephone interview and giving the candidate the ability to complete the 1st phase interview in their own time this greatly reduces the time required to complete the first phase interview. This method also means, candidates who cant take time off work or work, that could be a great fit wont be deterred from the process.
As candidates conduct the fist phase interview through our platform you are able to make a more informed decision on every candidate we present, in turn you are already 70% of the way to making a decision on the candidates by the time you get to interview.
​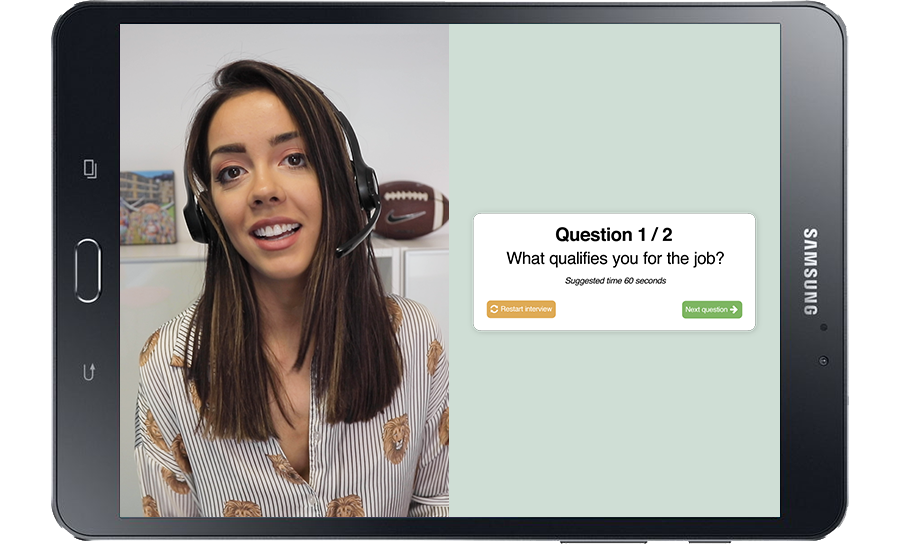 How it works
​
No more telephone interviews required.
​
During the consultation process as well as getting a good understanding of the type of person who would be suitable for the position we ask you what are the 4 key questions that you ask at 1st phase interview. Once we have put together a shortlist we then complete video interviews with the candidates. If this is not possible we send out a link for the candidate to complete in their own time.
After reviewing all interviews, we put together a shortlist of the best candidates. Once fully vetted we will create a candidate portal that you can share internally giving you and your team access to each candidate interview, CV and supporting documents.
As all decision makers will have been able to access the interviews the candidates chosen for the final phase interview. You will have a better understanding internally of each candidate, meaning you are only meeting people you are likely to hire.
​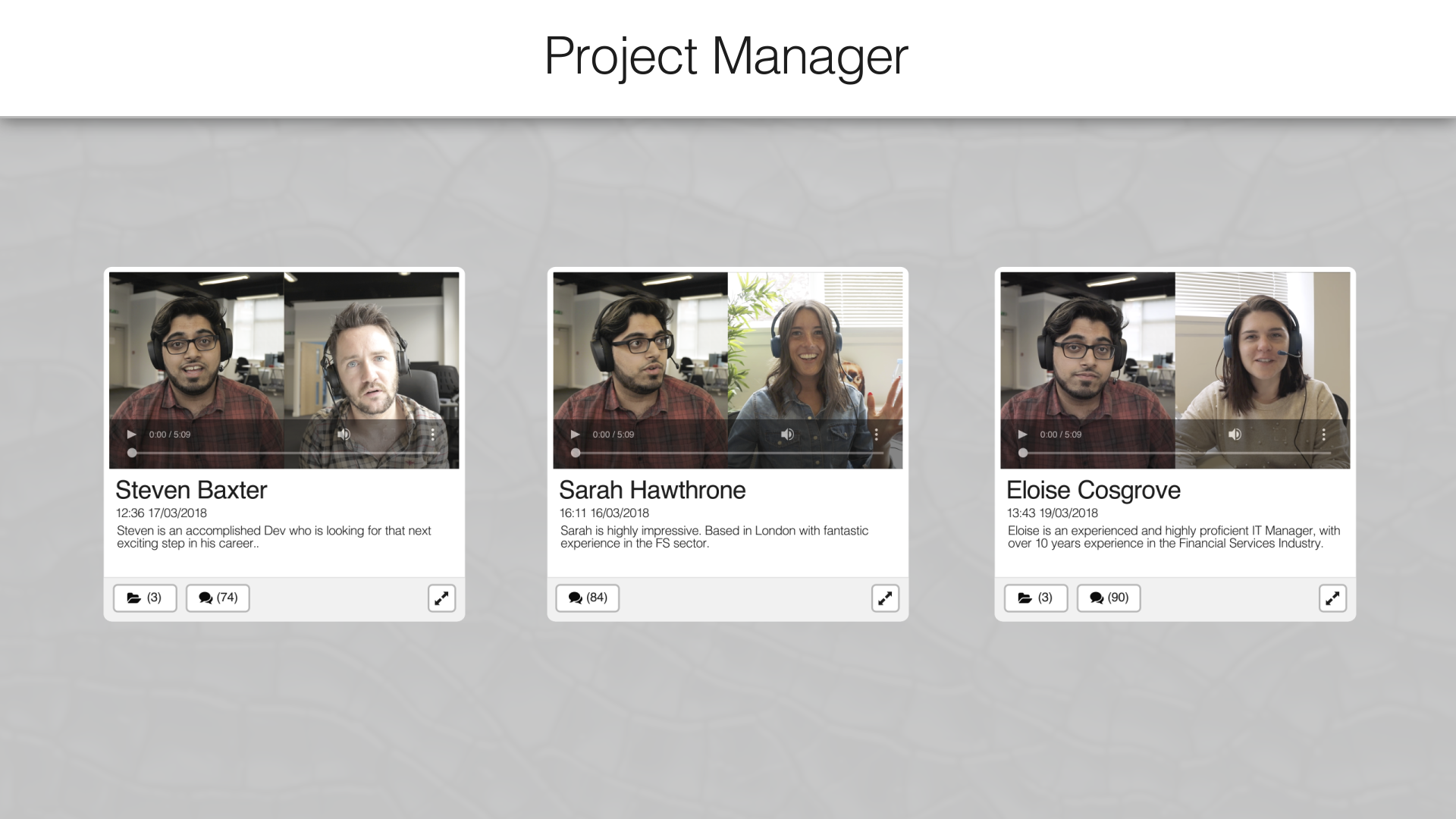 ​
​
​
​
​
​
​
​
​
​
​
Some key features & benefits to our video interviewing software
Employer branded live Interviews - Conduct & record live, two-way interviews with candidates in just one click, no downloads, no sign ups or logins required

Solo Interview - Recorded first stage interviews where candidates can complete in their own time speeding up the recruitment process

Candidate shortlists - Employer branded candidate portal where you can review shortlisted candidate videos, alongside CV's and other relevant documents

Half the time to hire

No more internal diary co-ordination for initial interview process

Improved employer brand awareness

separates you from your competition

Never loose a candidate due to cancelled/rearranged first phase interview

Reduce time wasted on organising first phase interviews

Increase interview to hire ratio to over 70%

Candidates are much more engaged in the process

Candidates can interview anywhere, anytime on any device
​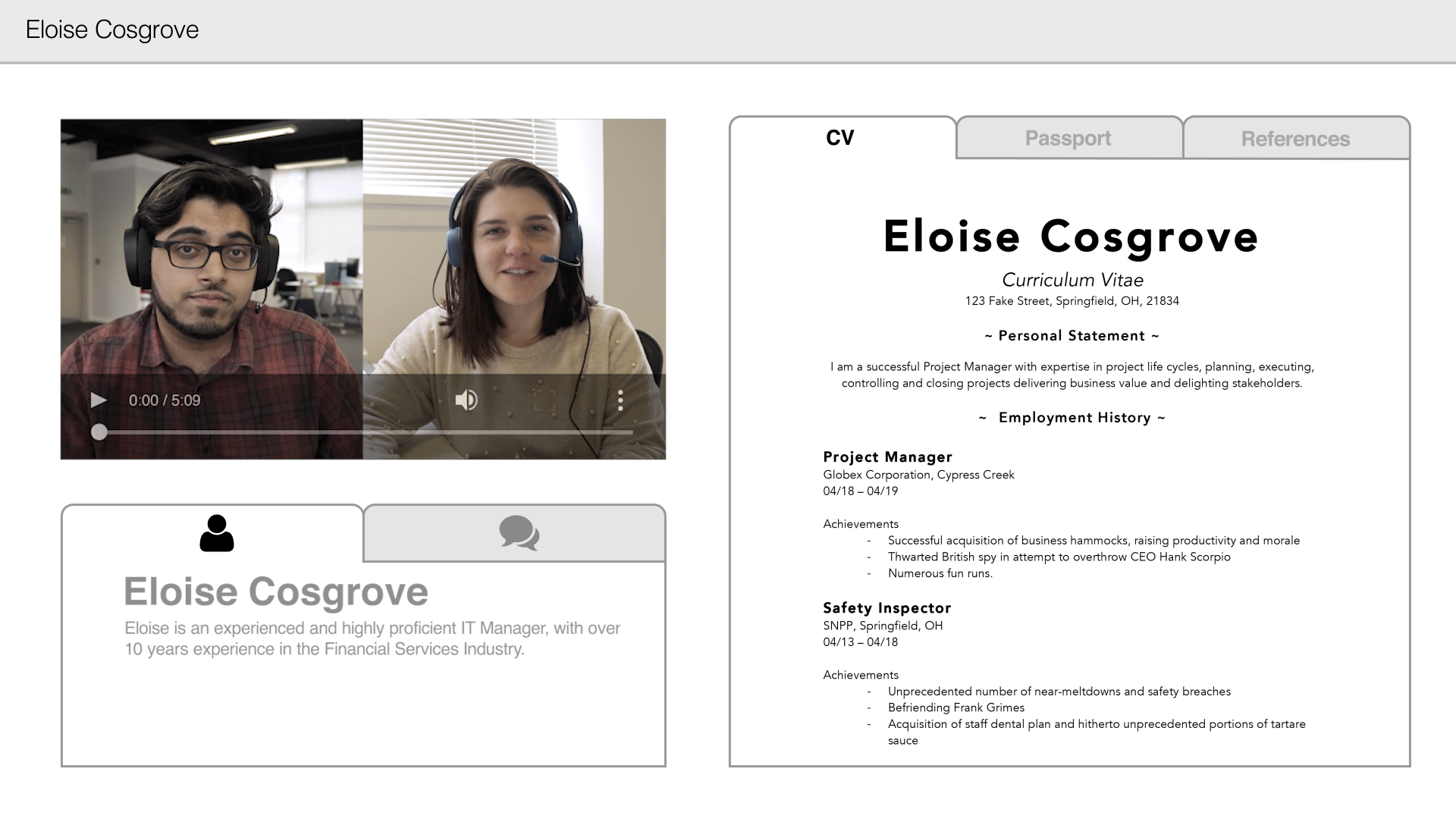 ​
Further Details
For more information on how we can help you with you next hire giving you access to our industry leading technology don't hesitate to get in touch today on 033 00 43 34 76.